Analyze the plating problem of the pogo pin magnetic connector
  1. The color of the gold layer is abnormal
  The color of the gold-plated layer of the pogopin magnetic connector is inconsistent with the color of the normal gold layer, or the color of the gold layer of different parts in the same accessory product is different. The reasons for this problem are: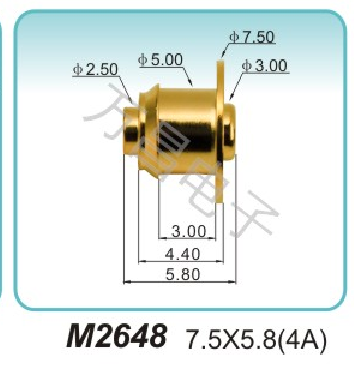 2, the impact of gold-plated raw materials impurities
  When the impurity brought by the chemical material added to the plating solution exceeds the tolerance of the gold plating solution, it will quickly affect the color and brightness of the gold layer of the pogopin magnetic connector. If it is affected by organic impurities, darkening and blooming of the gold layer will occur. Check that the darkening and blooming positions are not fixed. If metal impurities interfere, the effective range of current density will be narrowed. The test shows that the low end of the current density of the test piece is not bright or the high end is not bright and the low end is not coated. It is reflected on the plated parts that the coating is reddish or even black, and the color changes in the holes are more obvious.
  3, gold plating current density is too large
  Due to the calculation error of the total area of the plating tank parts of the pogopin magnetic connector, the value is greater than the actual surface area, which makes the gold plating current too large, or the amplitude is too small when vibrating gold plating, so that all or part of the plating gold plating layer in the tank crystallizes Rough, reddish gold layer visually.