POGO PIN realizes energization or conduction, most of which contact the copper wall obliquely downward through the POGO PIN needle, and the POGO PIN spring bears a small amount, so the inner wall of the copper sleeve is required to be smooth. For example, the POGO PIN factory has a non-beveled surface, but a flat bottom, and most of the current must be conducted through the spring, which will have high requirements on the spring. Of course, it is necessary to ensure that the signal current is unstable when the current suddenly increases. Let's follow the editor of Cheng Yuxin to understand the points that we should pay attention to when buying POGO PIN.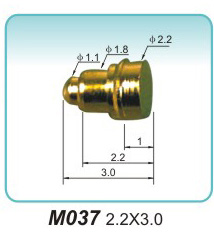 1. The size of the POGO PIN: The size of the POGOPIN is determined by the strength of the design, current load, and shape, but a large diameter usually increases the cost significantly. The standard POGO PIN usually has a needle tube of 1.5 and a needle of 0.9, which is the most economical choice.
  2. 2. The height of the POGO PIN. The height of POGOP IN is determined by the working height, that is, the height of the working compression and the accuracy of the matching parts when installing. Usually the compression stroke is about 70% of the total stroke, and the common working stroke is 1.0mm.
  3. 3. POGO PIN current load. POGO PIN current load requirements are different, and the entire design parameters of POGO PIN need to be changed and adjusted accordingly.
Read recommendations:
M2742 6.0x13(1A)anode electrode Production
M2716 5.5x7.25(1A)anode electrode company
M2648 7.5x5.8(4A)anode electrode company
What are the surface defects often appear in the car POGOPIN spring