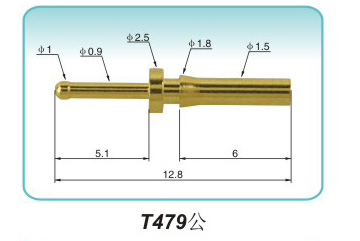 Nowadays, the number of mobile phones is gradually decreasing, and there has been rapid development throughout the country. Now it has become the country with the most mobile phone users in the world, and the number of users is still increasing rapidly. The most important feature of mobile phones is that they are sensitive and convenient for communication and business processing anytime and anywhere. In addition, because of the continuous development and advancement of technology, the size of mobile phones is getting smaller and lighter now, coupled with the efforts of manufacturers to design and manufacture, mobile phone batteries are exquisite.
  It is true that no matter how large the size of a mobile phone is, it is also composed of various functional modules, and the connection between the modules is definitely an indispensable connector. The following is the pogo pin mobile phone connector.
  The mobile phone plays fast, and the system with the mobile phone is inseparable, just like there was a computer at that time. Urgently, although the functional modules of mobile phones are now highly integrated, the use of connectors is still indispensable for connecting antennas, horns, cameras, etc.
  Due to the very high space requirements for spatial connectors, the traditional chip connectors can no longer meet this demand. This is because the spring pin connector increases the connection. This is because the spring pin connector cannot be connected to the spring connector. Compared with the space advantage and flexibility, the pogo pin connector is also waterproof, and the shrapnel is much longer.
Read recommendations:
M2742 6.0x13(1A)anode electrode Production
M2716 5.5x7.25(1A)anode electrode company
M2648 7.5x5.8(4A)anode electrode company
Introduction of double-ended spring charging pin.Elastic contact company
The determinants of the price of custom pogo pins.Spring Loaded Contact Pin factory