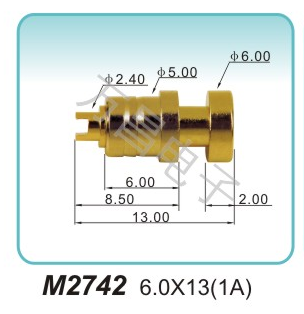 One, three design principles of Pogo Pin
  1. Needle design: The surface is required to be smooth into a small round hemisphere.
  2. Bevel design: In order to ensure that the needle can maintain 100% contact with the needle tube when working, usually the end of the needle contacting the spring is cut into a bevel. This design concept can ensure a low and stable contact impedance, and can also ensure the stable conduction of the product. The reverse drilling design is the best choice for small-sized connectors, which can meet the elasticity requirements of customers.
  3. Flat-bottomed design: Due to the structural differences between the needle and the needle tube, this design will make it impossible to contact, so that current cannot pass through the needle tube. The wall of the needle tube will go straight along with the spring, resulting in too much resistance and a significant drop in voltage.
  2. Design considerations for Pogo Pin connectors
  The electrical continuity of the contact pair when it vibrates, impacts, or collides under the specified frequency and acceleration conditions. The contact pair will be instantaneously disconnected under this dynamic stress condition. The specified instantaneous time is usually 1μs, 10μs, 100μs, 1ms and 10ms.
  Need to pay attention to how to quickly determine that the contact pair has an instantaneous failure. According to the industry's point of view, when the voltage drop across the closed contact pair (contact) exceeds 50% of the electromotive force of the power supply, it can be judged that the closed contact pair (contact) has failed. All in all, the two conditions for judging whether a transient occurs or not are: duration and voltage drop.
  In order to make the elastic force process more stable, the length of the matching spring of the Pogo Pin connector should be longer than the length of the needle tube when designing the Pogo Pin connector, allowing it to adopt a reverse drilling design under space constraints.
Read recommendations:
M2742 6.0x13(1A)anode electrode Production
M2716 5.5x7.25(1A)anode electrode company
M2648 7.5x5.8(4A)anode electrode company
Introduction of double-ended spring charging pin.Elastic contact company
The determinants of the price of custom pogo pins.Spring Loaded Contact Pin factory