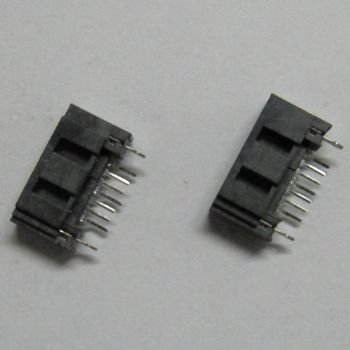 1. For the connector vibration evaluation, the slight change in the contact surface formed by the action of mechanical force will have an impact on the characteristics of the electrical equipment of the contact system.
  2. Connector mechanical shock inspection. The mechanical and electrical equipment of the connector maintain consistency. When the connector equipment is used in electronic products, it is likely to be vibration caused by handling and transportation.
  3. The thermal and cold shock test of the connector. When the connector is exposed to the resistance of extremely high temperature and extremely low temperature, or when it is stored, transported, and used, it will be greatly impacted.
  4. The temperature life of the pogo pin connector. When exposed to a high temperature environment that promotes the ineffectiveness of mechanical properties due to temperature changes, you can judge the impact of this type of environment on the reliability of electrical equipment. High temperature will oxidize and reduce the positive force of the terminal, thereby weakening the characteristics of electrical equipment.
  5. When the temperature and humidity circulation system of the pogo pin connector is exposed to high temperature, damp and cold working environment that makes the mechanical characteristics ineffective, it can be judged that this kind of working environment is harmful to the reliability of the electrical equipment of the contact system. This hazard is that moisture will accelerate the oxidation of the contact surface, the oxidation of fine particles between the contact surfaces, the oxidation of the underlying metal material, and the oxide coating will weaken the electrical performance of the connector.
Read recommendations:
M2742 6.0x13(1A)anode electrode Production
M2716 5.5x7.25(1A)anode electrode company
M2648 7.5x5.8(4A)anode electrode company
Introduction of double-ended spring charging pin.Elastic contact company
The determinants of the price of custom pogo pins.Spring Loaded Contact Pin factory