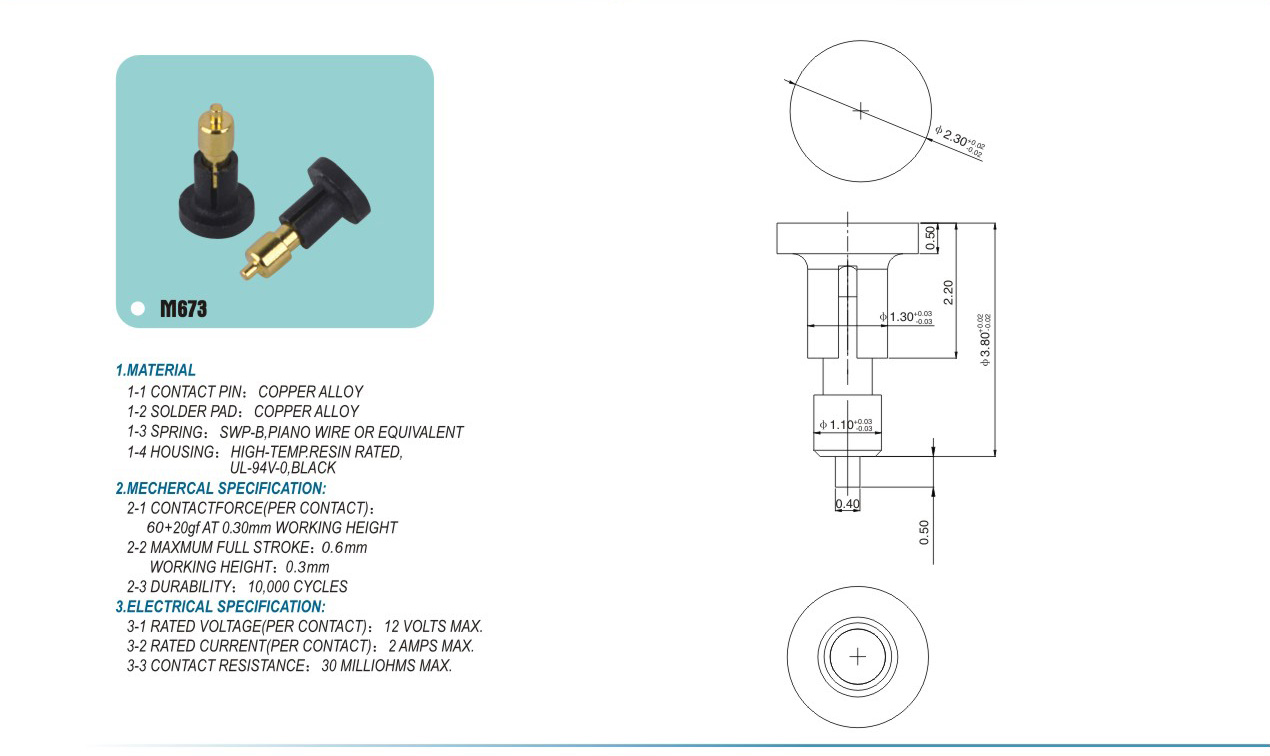 In the electronic production process, the overall equipment may require appropriate available space, because if the PCB in the circuit board planning stage often takes up too much space, the equipment may be divided into two or more boards. The board-to-board pogopin connector can connect power and signals between the boards to complete all connections.
  The application of board-to-board pogopin connector simplifies the circuit board planning process. Small PCBs require manufacturing equipment, and these equipment may not be able to accommodate large PCBs. Regardless of pressing a device or product into one or more PCBs, you need to consider issues such as power consumption, unwanted signal coupling, the availability of smaller components, and the total cost of the production device or product.
  In addition, the use of board-to-board pogopin connectors also simplifies the production and testing of electronic devices. The simplified test reflects the huge savings in the electronics manufacturing industry. Each unit area has more high-density PCB traces and components. The equipment or product is planned to have multiple interconnected medium-density boards instead of a single high-density board, depending on the complexity of the production plant.
  The content explained above is related to the functional characteristics of the board-to-board pogopin connector. I hope it will be helpful to you after reading it. If you want to know more about the board-to-board pogopin connector For related content, you can consult online customer service, and we will serve you wholeheartedly.
Read recommendations:
M2742 6.0x13(1A)anode electrode Production
M2716 5.5x7.25(1A)anode electrode company
M2648 7.5x5.8(4A)anode electrode company
Introduction of double-ended spring charging pin.Elastic contact company
The determinants of the price of custom pogo pins.Spring Loaded Contact Pin factory