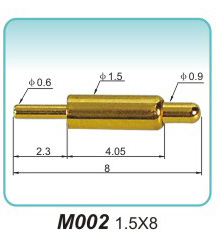 Insulation inspection rules for electrical connectors: the same type of insulating materials produced by qualified suppliers, with stable product performance (return and exchange without quality problems within one year), and sample inspections every 5 tons.
  For the new insulating material that meets the requirements of the supplier or the supplier's insulating material or samples that are supplied for the first time, sampling should be carried out for the first time for type testing, and then sampling inspections will be carried out for all five supplies. After passing the inspection, it can be changed to batch inspections. If the insulation material is found to be unqualified once during sampling, sampling shall be conducted in accordance with the provisions of the first supply. 3, 1, 4 For each batch of insulating materials, a guarantee or inspection report containing supplier information must be attached.
  Sampling method: 2 bags or more per batch. Test items include tensile strength, elongation at break, dielectric strength, volume resistivity, volume resistivity, oxygen index, degree, measurement, degree, etc.
  The performance that cannot be detected shall be accepted according to the manufacturer's test report or warranty. The packaging is packaged with insulating material, and the external PP braided cloth/kraft paper composite package, each bag weighs 25+0.2kg, but no negative error per ton is allowed.
  Label: The packaging of the insulating material of the board-to-board connector must indicate: the name of the manufacturer, the product model and name, the date of production, the product qualification certificate and other signs. When the accessory electronic wire connector insulation material enters the factory, it must be accompanied by the manufacturer's quality assurance or inspection report. For the first delivery, a type test report must be issued by the manufacturer's statutory inspection department. In general supply, the manufacturer must supply the type test report of the statutory inspection department of the year every two years.
  The insulating material of the transport circuit board-to-board connector should not be exposed to sunlight or rain, and the packaging should not be damaged.
  Insulation materials for energy storage electrical connectors should be stored in a clean, cool, dry, and well-ventilated place. The storage time starts from the production date and lasts for 12 months.
Read recommendations:
M2742 6.0x13(1A)anode electrode Production
M2716 5.5x7.25(1A)anode electrode company
M2648 7.5x5.8(4A)anode electrode company
Introduction of double-ended spring charging pin.Elastic contact company
The determinants of the price of custom pogo pins.Spring Loaded Contact Pin factory