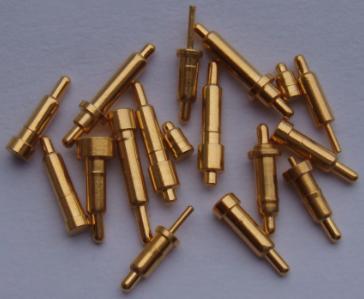 Imagine what would happen if there were no connectors? Circuits need to be connected forever with continuous conductors. For example, if an electronic device is to be connected to a power source, it is necessary to fix the electronic device and the power source together by a certain method (such as welding) at both ends of the connecting wire. As a result, whether it is used for production or use, it will bring a lot of inconvenience. Let's take a look at why we use board-to-board connectors?
  Take LED landscape lights for example. Under normal circumstances, the distance from the power supply to the lamp holder will be relatively large. If every line from the power supply to the lamp holder is connected from beginning to end, it will cause unnecessary troubles to the construction and also form a pile. Wire. I have a question. Is it possible to open a gap directly from the live wire, connect the conductive parts of the wire together, and then wind several layers of insulating glue? The ambiguity is that connectors cannot be used. First, most of the insulating tapes are simply aging and there are potential safety hazards; Second, the mechanical properties of the joints directly connected to the wires are very poor, the line is slightly vibrated and stretched, and it is very simple to form a circuit break, and the contact surface is poorly contacted, which simply generates heat, which can cause a fire; In addition, the outdoor environment is harsh, and the requirements for waterproof, salt-proof, and anti-aging are high, and the insulators are far from meeting the requirements. However, assuming that the application of high-performance waterproof contactors to outdoor lighting not only simplifies power grid equipment, but also all these potential safety hazards will be reduced to a very low level.
  For example, briefly explained the advantages of the adapter. This makes planning and production processes more convenient, more sensitive, and safer, while also reducing production and protection costs. The improved production process presented by the connector simplifies the assembly process of electronic products and also simplifies the production process of mass production. If the electronic component fails, after the connector is installed, the failed component can be quickly replaced. The connector is convenient After the connector is installed, with the advancement of technology, the connector with the single-slot connector can be used more sensitively, allowing engineers to plan and integrate new products, as well as install When the components form a system, they have stronger sensitivity.
  Especially for industrial contactors, sometimes used in harsh environments that require plugging and unplugging, their sensitivity and safety are more important. At this time, a simple snap-on socket will be a good choice.
Read recommendations:
M2742 6.0x13(1A)anode electrode Production
M2716 5.5x7.25(1A)anode electrode company
M2648 7.5x5.8(4A)anode electrode company
What are the surface defects often appear in the car POGOPIN spring