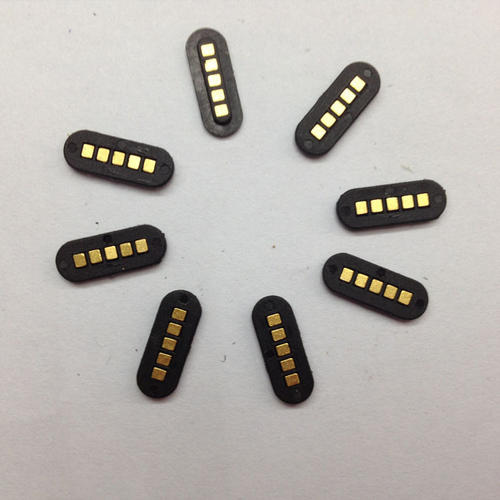 1. Introduction of charging pin
  The charging needle is also called: POGO PIN, pogo pin, probe, Pin needle, thimble, etc. The charging needle is a special connector. The basic structure is composed of a turning needle tube, a turning needle and a compression spring. The needle tube is crimped at the mouth of the needle tube to keep the needle in the needle tube, and the contact force is provided by the spring to establish an electrical connection between the needle and the butting parts.
  2. Product structure advantages of charging pins
  Flat bottom type Good stability, the bottom of the needle tube is designed with a flat bottom, which is easy to weld with PCB board;
  Plug-in type The needle tube has a positioning pin at the end, which will not be offset when soldering with the PCB board, and the positioning effect is good;
  Bending type: The tail is bent, providing designers with more choices in the use of space;
  The double-headed double-acting design allows engineers to have more space flexibility in the board-to-board bidirectional connection;
  Wire-bonding type Suitable for cable end, easy to be welded with wire;
  Threaded products with special specifications can meet the different needs of customers, and at the same time, they can be customized according to customer needs;
  3., the advantages of charging pins
  1. Low cost: There is no need to open the mold, and it can be produced in small batches to reduce costs.
  2. Good reliability: the positive force is better than the shrapnel when the compression stroke changes the same.
  3. Small size: the small size of the charging pin connector saves product space
  4. Accurate contacts.
  5. Long service life: The service life of the product is generally 100,000 times, and the service life can be customized to 1 million times on the satellite.
Read recommendations:
M2742 6.0x13(1A)anode electrode Production
M2716 5.5x7.25(1A)anode electrode company
M2648 7.5x5.8(4A)anode electrode company
What are the surface defects often appear in the car POGOPIN spring