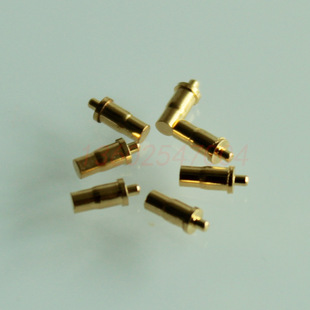 The components of Pogo pin roughly have 3 parts: needle shaft, spring, needle tube
  1) Needle shaft: The material is generally Becu or SK. Both have advantages and disadvantages. Becu has good conductivity, but lacks hardness. SK has high hardness, but it is easy to rust.
  2) Spring: It is also more important. SUS SWP, especially now that more and more PB free products, directly cause the pins or BGA solder balls to soften or harden. During the test, it was found that the original yield rate was very high. High, after changing the solder ball or pin material, the yield is very poor. The choice of spring pressure is very important. The test environment has strict requirements on the spring material. High and low temperature testing directly affects the working life of the probe.
  3) Needle tube: There are more materials to choose, generally PB material is used.
  The main reason for the low yield is due to the increase of the probe impedance during the test.
  The increase in impedance is mostly caused by the arc wear of the needle shaft, the destruction of the coating during the test, and the tin hanging on the needle shaft.
  How to solve the problem of tin hanging on the pin shaft and the problem of soft coating. The alloy coating can effectively solve this problem, increase the hardness of the needle shaft and the surface of the alloy material is basically not good for welding and adhesion. The special Nanotek brush cleaning brush can effectively solve the problem of tin hanging.
Read recommendations:
M2742 6.0x13(1A)anode electrode Production
M2716 5.5x7.25(1A)anode electrode company
M2648 7.5x5.8(4A)anode electrode company
Introduction of double-ended spring charging pin.Elastic contact company
The determinants of the price of custom pogo pins.Spring Loaded Contact Pin factory