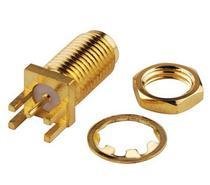 As an emerging technology in the field of pogopin connectors, FPCpogopin connectors have developed rapidly in recent years. The device is developed from the FPCB flexible circuit board, with high precision, and is currently developing in the direction of high precision, miniature size, and high quality. Therefore, the traditional FPCpogopin connector quality inspection technology can no longer meet the ever-increasing product scale and quality requirements.
  Quality inspection is the guarantee of improving product quality. Only by carrying out accurate quality inspection can we produce products that are more in line with market demand. Many FPCpogopin connector manufacturers have gradually shifted their attention from the inherent technical content of the product to the improvement of quality inspection methods. Efforts to improve product quality, reduce the rejection rate, and continuously develop various high-precision and high-stability optical testing instruments, which promote the development of FPCpogopin connectors.
  Automatic optical inspections at home and abroad and in Taiwan mainly use optical instruments such as cameras, lenses, LEDs, etc. to inspect real-world images, and use X-rays for inspection. It's like we observe with the naked eye in real life, but it's more accurate.
  This method can better reflect the actual situation of the product when testing FPCpogopin connector products. In addition to these, there is X-ray non-destructive testing. This technology has only emerged in recent years and is mainly used for high-resolution inspection of internal structures. Classification methods based on 2D detection and 3D detection have the advantages of good performance and high resolution. However, due to manual intervention, the speed is slow, and scientific improvement is needed to improve the reliability and stability of detection, simplify the steps, and increase the utilization rate. In the quality inspection of FPCpogopin connectors, these inspection methods are commonly used and are also a measure of quality.
  The content explained above is related to the detection technology of FPC cable pogopin connector. I hope it will be helpful to you after reading it. If you want to know more about FPC cable pogopin connector For related content, you can consult online customer service, and we will serve you wholeheartedly.
Read recommendations:
M2742 6.0x13(1A)anode electrode Production
M2716 5.5x7.25(1A)anode electrode company
M2648 7.5x5.8(4A)anode electrode company
Magnetic connector application fields and products
Connector manufacturers introduce the operation of pin header connectors and the introduction of kno