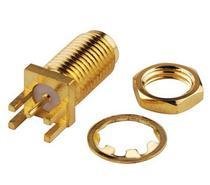 High temperature eddy current connector series designed for MWD, LWD and wired applications. The Vortex series provides superior protection for critical electronics in harsh environments, typical of oil and gas applications, enabling customers to take advantage of more demanding geographies and geology with deeper drilling and fracturing capabilities.
  Featuring single-way connectors and mating boot kits, Vortex utilizes the unique properties of Hypertac® hyperboloid contact technology to provide superior protection in high temperature and high pressure conditions with high shock and vibration resistance.
  The continuous wiping action of the hyperboloid contact ensures low heat build-up, which acts to increase battery life. Impeccable signal integrity provides higher data resolution and more data output per hour, providing opportunities to improve drilling efficiency and reduce overall system costs. These features also lead to increased time between failures and reduced maintenance costs.
  Complementing the Vortex family, the connector's oil and gas product line includes high power, signal and high speed products, fluid resistant and industry standard temperature rated. Additionally, high pressure bulkhead connectors are available for geophysical prospecting and drilling. In-house capabilities include design, development, manufacturing and testing.
  Innovative Nebula connectors for high reliability applications, the Nebula series of connectors are highly reliable products offering high speed data rates, 100 ohm impedance matching and minimal loss. The use of industry standard PCB soldering dimensions ensures that no changes or modifications to the driver layout are required. Additionally, the pins are protected by recessed contacts within an insulator made of a high temperature rated durable liquid crystal polymer that resists cracking even in extremely harsh operating environments. Mountable directly to the PCB, it also offers optional quarter-turn locking hardware for faster connector retention and protection against accidental separation. This eliminates the need for future connector development and certification.
Read recommendations:
M2742 6.0x13(1A)anode electrode Production
M2716 5.5x7.25(1A)anode electrode company
M2648 7.5x5.8(4A)anode electrode company
Magnetic connector application fields and products
Connector manufacturers introduce the operation of pin header connectors and the introduction of kno