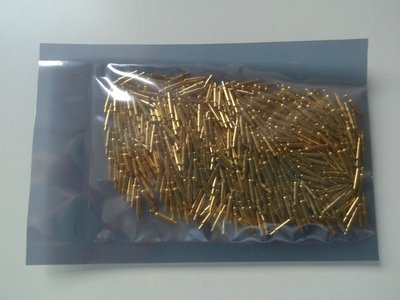 China Electronic Components Industry Association Information Center predicts that my country's connector market will reach 81.5 billion yuan by 2015. At present, my country's connectors are mainly low-end, and high-end POGO PIN connectors account for a relatively low proportion, but the demand is growing rapidly. . In the field of high-end connectors, computers and peripheral equipment occupy the largest market share, and the automotive and medical equipment connector markets also occupy a relatively high share. In my country, the market share of automotive connectors accounts for about 20%, and the rapid popularization of 4G mobile phones has made high-end POGO PIN connector demand is growing rapidly.
  With the development of mobile products such as mobile phones towards miniaturization, thinning and high performance, the connection between display components and substrates is more complicated. In this context, the demand for substrate-to-substrate connectors, narrow-pitch, low-profile, multi-polar, and POGO PIN connectors for FPC connectors is more urgent, especially for ultra-thin mobile phones. Low profile requirements are becoming more and more urgent. In order to achieve low profile, narrow pitch, miniaturization, multi-polarization and high reliability of products, various manufacturers have carried out research and development of high-end connector technology.
  With the high-speed trend of civilian products and products such as communications, computers, and measuring instruments, the development of connector technology for high-speed transmission has also progressed. The demand for digital interface pogo pin connectors used in flat-panel TVs, DVD recorders, STBs and other products is more urgent. The connector manufacturers who were active in the industrial machinery market in the past are eager to enter this new field, and the competition for new product development is increasingly fierce. The development of pogo pin connectors for HDMI, which the market is particularly optimistic about, is becoming more and more active. Connect to the D terminal of digital radio, TV, and STB, and can play high-value-added terminals such as "D3" in high-definition video format and "D4" used in digital broadcasting. Plans to expand their respective product mix.
Read recommendations:
M2742 6.0x13(1A)anode electrode Production
M2716 5.5x7.25(1A)anode electrode company
M2648 7.5x5.8(4A)anode electrode company
Magnetic connector application fields and products
Connector manufacturers introduce the operation of pin header connectors and the introduction of kno