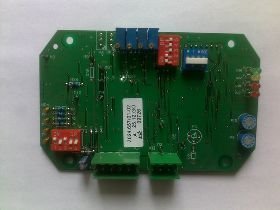 It is mainly assembled by needle shaft, spring and needle tube, and then pre-pressed by an automatic riveting press to become an elastic pogo pin. The surface of the product is generally coated, the most common is gold-plated, but also nickel-plated, tin-plated and so on. Mainly to prevent the product from oxidation and corrosion in the air. Product life and coating thickness are also related.
  product structure
  Flat bottom type) Good stability, the bottom of the needle tube is designed with a flat bottom, which is easy to be welded with the PCB board;
  Plug-in type) There is a positioning needle at the end of the needle tube, when it is welded with the PCB board, there will be no offset phenomenon, and the positioning effect is good;
  Bending type) tail bending, providing designers with more choices in space utilization;
  Double head type) The double head double action design allows engineers to have more space flexibility in the two-way connection of the board to the board;
  Wire-bonding type) is suitable for cable end, easy to be welded with wire;
  Threaded) products with special specifications can meet the different needs of customers, and can be customized according to customer needs.
Read recommendations:
M2742 6.0x13(1A)anode electrode Production
M2716 5.5x7.25(1A)anode electrode company
M2648 7.5x5.8(4A)anode electrode company
Magnetic connector application fields and products
Connector manufacturers introduce the operation of pin header connectors and the introduction of kno