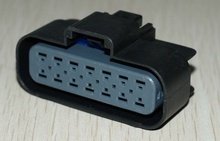 1. The compression force is generally 2/3 of the total stroke. If the pressure is too small, the normal force is insufficient, and the impedance is unstable; if the pressure is too high, it will hit the nozzle and cause the needle card to fail. During the assembly process, care should also be taken to avoid touching the board mouth to avoid bumping the card material.
  2. The contact points of the battery paired with the pogo pin or FPC gold finger cannot be dyed or oxidized; there cannot be residual sealing night; there cannot be other dirt residues.
  3. The head and nozzle of the Pogo pin should not touch the plastic barrier during the assembly process.
  4. When designing the structure of the Pogo pin, it is necessary to communicate with the staff to understand the performance of the Pogo pin and the adaptability of the product in order to avoid unnecessary problems in the future.
  Which industries and products are spring thimbles used for:
  1. Consumer electronics (printers, mobile phones, tablets, cameras, audio-visual equipment, educational equipment, etc.)
  2. Smart wear (smart bracelets, smart watches, Bluetooth headsets, smart clothing, etc.)
  3. Connect to shared charging cabinet, mini charging cabinet, data cable, charging cable, magnetic board cable, etc.
  4. Automobile, vehicle navigation, testing and testing equipment, etc.
  5. Medical equipment, beauty equipment, wireless equipment, telecommunication equipment, automation and industrial equipment, etc.
  6. Aviation, aerospace, JUNSHI communication, JUNSHI electronics
Read recommendations:
M2742 6.0x13(1A)anode electrode Production
M2716 5.5x7.25(1A)anode electrode company
M2648 7.5x5.8(4A)anode electrode company
Magnetic connector application fields and products
Connector manufacturers introduce the operation of pin header connectors and the introduction of kno