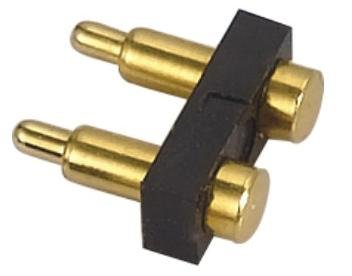 1. POGOPIN connector pin press-in type: The pin is fixed by forced press-in.
  The pins are easy to install, and the insulated wires do not need to be stripped, ensuring a good electrical connection without damaging the wires.
  No need for cable return, saving investment in cables.
  There is no need to cut off the main cable, and a tap point can be made at any position of the cable.
  Low cost and minimal installation space requirements.
  The connector is completely insulated, and the cable branch can be made without stripping the insulation of the cable.
  2. Connector pin epoxy type: After the insulator and the shell are punched, epoxy resin is used to fix the pin.
  Strong chemical resistance, acid, alkali and organic solvent resistance.
  Low molding shrinkage, good dimensional stability, and low cracking probability.
  Excellent mechanical properties and heat resistance.
  High bonding strength, especially suitable for products with inserts and plastic case packaging of coils and electronic devices.
  Excellent electrical properties, can be used as high-frequency and high-voltage insulating materials, arc resistance and surface leakage resistance are stronger than general insulating materials.
Read recommendations:
M2742 6.0x13(1A)anode electrode Production
M2716 5.5x7.25(1A)anode electrode company
M2648 7.5x5.8(4A)anode electrode company
Magnetic connector application fields and products
Connector manufacturers introduce the operation of pin header connectors and the introduction of kno