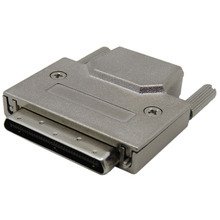 A pogo pin connector is a commonly used electronic connector. Today, we will discuss the influence of the environment on the pogo pin connector.
  1. Temperature - Currently, spring pin connectors have a maximum operating temperature of 200 and a minimum temperature of -65. When the connector is working, the current generates heat at the contact point, which causes the temperature to rise. Therefore, it is generally believed that the operating temperature should be equal to the sum of the ambient temperature and the temperature rise of the contact point. In some specifications, the maximum allowable temperature rise of the connector at the rated operating current is clearly specified.
  2. Humidity - The intrusion of moisture will affect the insulating properties of the connection and rust the metal parts. The constant damp heat test conditions are relative humidity 90%-95%, temperature 40-20, and the test time is at least 96 hours according to product regulations.
  3. When the salt spray-spring pin connector works in an environment containing moisture and salt, galvanic corrosion may occur on the surface treatment layer of its metal structural parts and contacts, which may affect the physical and electrical performance.
  4. Anti-vibration and shock-anti-vibration and shock are important properties of spring pin connectors, especially in special application environments such as aerospace, railway and road transportation, to test the mechanical structure of the connector and the reliability of electrical contact. important indicators.
  5. Grease - Another enemy of pogo pin connectors is grease objects. If it comes into contact with greasy objects during storage or use, the connector will lose its original utility and become a hindrance to our work.
Read recommendations:
M2742 6.0x13(1A)anode electrode Production
M2716 5.5x7.25(1A)anode electrode company
M2648 7.5x5.8(4A)anode electrode company
Magnetic connector application fields and products
Connector manufacturers introduce the operation of pin header connectors and the introduction of kno